The 9th Staff Union Regional Meeting for Asia and the Pacific, 5-7 September 2023, ILO Regional Office in Bangkok, Thailand. Standing are the fourteen (14) Staff Union Representatives of Asia and the Pacific and David Clarkson, Chief, Regional Administrative Services; Seated from left: Gwendolyn Fabros, SU Regional Titular for Asia and the Pacific, Chihoko Asada-Miyakawa, Regional Director for Asia and the Pacific, Severine Deboos, Staff Union President, Jinah Lee, Regional HRD Partner, Yuka Okumura, SU Deputy Regional Titular for Asia and the Pacific.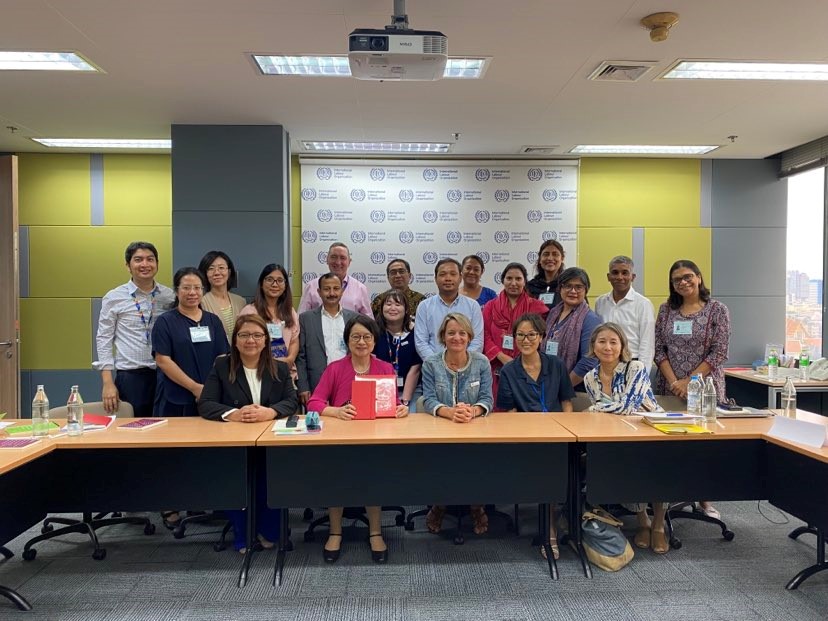 Europe and Arab States
The Budapest ILO Office hosted the Regional Meeting for Europe and the Arab States, from 19 to 21 September. Representatives from Ankara, Beirut, Brussels, Budapest and Moscow participated, with the SUC Global Chairperson and the Regional Titular present, and on-line involvement of several experts. Strategic recommendations and commitments were identified on recruitment and selection, salaries, physical and contract security in fragile countries, improving communication and the use of Staff Union funds. Sessions were dedicated to mobilizing, conflict resolution, communication and exploring individual duty station-related issues – an intensive and empowering three days.